BIM, a multi-skilled skill within the Vincentz Group
For several years now, the Vincentz Group has been investing in the REVIT software solution, which allows us to work on BIM (Building Information Modelling) projects. By training our employees from our HVAC and electrical design offices, we are extending our BIM expertise in order to best respond to your projects.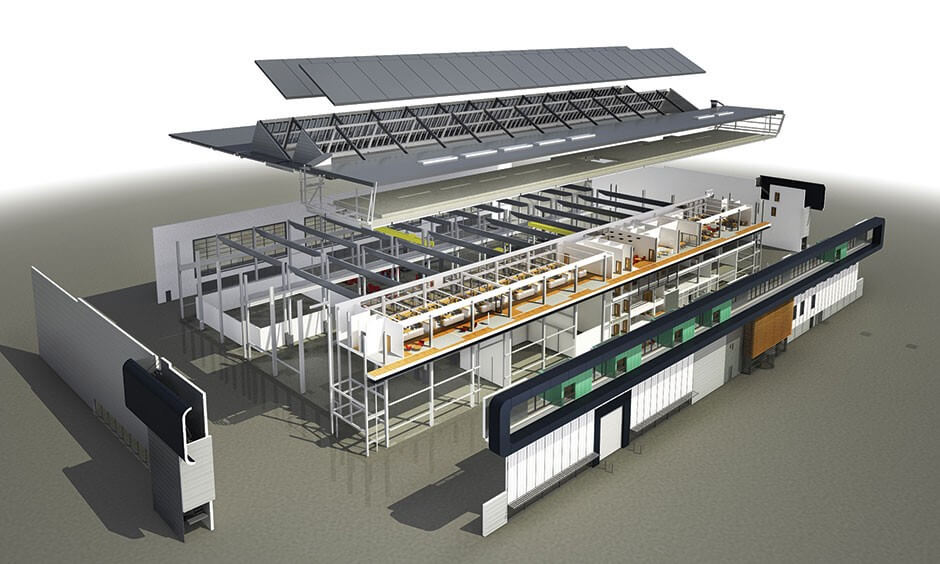 What is BIM?
Building Information Modeling (BIM) is the overall process of creating and managing information for a building asset. Based on an intelligent model and a cloud platform, BIM integrates structured, multi-disciplinary data to produce a digital representation of a resource throughout its lifecycle, from planning to design and from construction to operation
At a time when the technical nature of a building and the systems it houses is constantly increasing, this tool provides upstream 3D work to anticipate unforeseen events on site, as well as a more precise level of preparation of the work to be carried out. The management of the building's data also allows for the control of many technical aspects: heat, air treatment, lighting, etc.
The Vincentz Group has mastered the application of this technology to design, prepare and monitor its projects.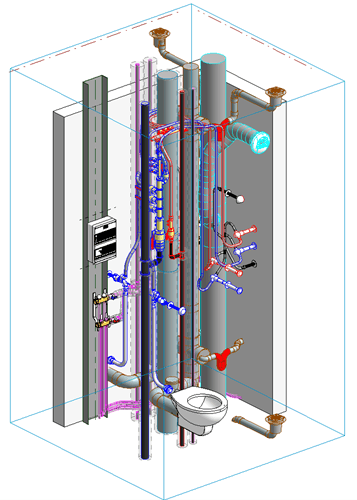 Technical duct integrating electricity and sanitation
The Vincentz Group's BIM skills
We produce digital models that are sufficiently detailed to allow all the information relating to the building systems to be read, all in an interactive three-dimensional environment.
Thus, for a single project, we develop digital models of the electrical, HVAC, plumbing and BMS systems, all simultaneously. This expertise allows us to design the building in depth and to efficiently synthesise our work packages.
This synergy of skills enables us to support our clients in the design, construction, operation and maintenance of their building.